We Deliver Cutting-edge Python Development Solutions
With vast libraries and available frameworks, Python is an excellent programming language to create a wide array of web-based applications. Our developers are adept in the language, frameworks, and tools, enabling them to provide end-to-end Python website development services. We utilize the best project management and collaborative tools to ensure error-free product development. Our developers adhere to the international coding standards ensuring seamless integration with APIs.
Whether you are a small firm or a big enterprise, CSSChopper can deliver the right solution matching all your needs. We perform rigorous product testing and follow an agile Python development approach.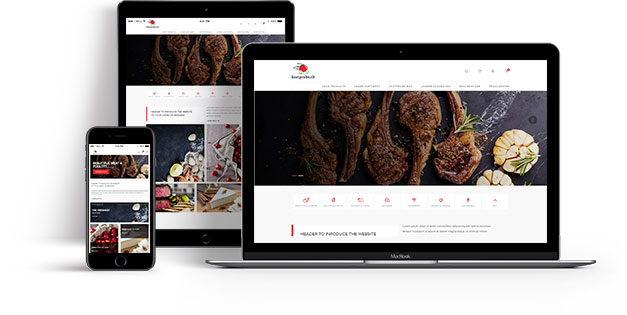 Our Comprehensive Python Development Services
Custom Python Development

Custom Python Development

Let us build a customized web solution for your business with Python. We can build high-grade dynamic and feature-rich websites using frameworks like Django, Flask, Zope, Web2py, Pyramid, Tornado, etc. We develop competitive websites and web apps with excellent user experience.

Backend System

Backend System

We build secure, powerful, and efficient backend systems leveraging Python tools and frameworks. Our developers have experience creating robust backend systems for web applications, eCommerce sites, and enterprise portals. We have expertise in backend coding and developing relevant solutions.

Python CMS Development

Python CMS Development

We are a reputed Python web development company with enough experience in Python CMS development. Our developers can build highly-scalable websites and applications using CMS like Django CMS, Wagtail, Plone, etc. The website or app will make it easy to manage your content with user-friendly features.

Migration and Upgradation

Migration and Upgradation

You can rely on us for rapid upgradation of your Python version and migrating your data to the latest ones to ensure a secure, reliable, and fast web app or website. Whether you want to migrate your legacy web app to Python or update a solution to the new Python version, we can do it effectively.

Enterprise-grade Web Apps

Enterprise-grade Web Apps

CSSChopper is a reliable Python web development company for creating enterprise-grade web applications. Our developers utilize advanced features of the Python language to develop high-end enterprise applications according to your requirements. We build an app that gives an edge over competitors.

Support and Maintenance

Support and Maintenance

As a full-scale Python development company, we deliver end-to-end service. In addition to development, we also offer cost-effective support and maintenance for Python-based solutions. We make sure that the functionality and performance of your Python-based web app or website remain intact and bug-free.
Get a Gamut of Benefits With Our Python Development Company
You can get numerous benefits from our Python website development services
Versatile Solutions

Our developers have excellent experience creating world-class solutions for all types of businesses. We can develop versatile web solutions for clients that fulfill all their business requirements.

High-performance

Our developers create quality and optimized code to deliver high-performance web applications. They take care of all performance metrics during the development process to ensure a blazing fast solution.

Stringent Security

We integrate advanced security features such as data encryption, SSL and create a highly secure web application or website for our clients. Our developers implement strong features to secure user data.

Scalable Solutions

Scalability is crucial for businesses, and we understand it. We create highly scalable web solutions that enable you to scale up your website or web app to meet the rising needs of your business.

On-time Delivery

We deliver on time with quality. As a reliable technology partner, we have an excellent team of developers with great skills and experience, enabling us to deliver projects on time for a delightful experience.

Project Confidentiality

Your ideas and data are safe with us as we maintain the confidentiality of the project through our NDA commitment. We take all the essential measures to protect your data, including secure internal servers.
Key Benefits of Python for Web Development
Python has easy-to-understand syntax.
Python is excellent for rapid web development.
The language offers simple data structures for web apps.
Python is suitable for creating tailored and secure web solutions.
Web development productivity is enhanced significantly.
Python provides a huge coding library and top frameworks.
Choose CSSChopper to Build Powerful Web Apps with Python
Python is an open-source programming language with excellent syntax. It is widely used for web development, back-end development, and server-side coding. CSSChopper has years of experience providing a wide array of Python web development solutions. We take your requirements and deliver tailored solutions that meet your business needs.
What Makes Us a Good Choice for Web Development With Python?
Our developers can build customizable and multitasking web apps.
We have a team of top Python developers with solid skills.
Having an impressive track record, we have delivered successful projects.
We have provided services to a wide range of clients and industries.
Our developers have excellent communication skills.
We offer guaranteed quality web solutions.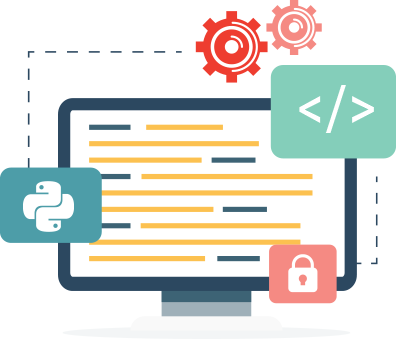 What Is Our Python Web Development Process?
STEP 1:

Request

You can send us your request by filling the contact us form, and we'll give an estimation.
STEP 2:

Strategizing

We build a suitable web development strategy by analyzing your needs and requirements.
STEP 3:

Development

We use an agile approach and develop a perfect solution implementing features and functionalities requested by you.
STEP 4:

Testing

With rigorous testing to ensure your web solution is running flawlessly. We use an internal server to let you verify the functioning of your site.
STEP 5:

Delivery

After thorough testing, we deliver the website or web app and can deploy the solution on the desired platform.
Frequently Asked Questions
The following are a few FAQs
What kind of development is Python used for?icon

Python is an excellent programming language for creating a wide range of solutions, including websites, web apps, software, apps, automation, machine learning, data analysis, and visualization.

What Python frameworks for web development do you use?icon

We use all popular Python frameworks for web development, including Django, Pyramid, Flask, etc.

How much does it cost to develop a Python web app?icon

The cost of developing a Python application depends on clients' diverse needs.

Is Python good for website development?icon

The language is advanced and extremely powerful in building websites and web applications.
Brings Clients a Fortune with Real Results
With our persistent efforts and diligent work, we have been successful in pleasing more than 10000 clients. We have reached several milestones and obtained a lot of appreciation from our valuable clients. We are a proud web development company. We've served many world's brands with innovative solutions.
icon coca cola
icon necco
icon stoli
icon hp
icon duracell
icon dlink
Factors That Make us an Ideal Partner!
iso icon
magento certified icon
shopify partners icon
nasscom icon
silicon india icon
mailchimp icon
Let's Discuss Your Project