Quality PrestaShop Development Services
We make the best use of this efficient e-commerce solution to build fascinating online stores. We leverage the full potential of this open source platform and add our expertise to build robust, intuitive, and interactive websites for our clients. Working on leading technologies including PHP, MySQL, HTML, JavaScript, jQuery, etc. We craft wonderful online marketplaces that effectively target your niche and return in increased profits.
Our ardent eCommerce Website Development team is always ready to take challenges and deliver peerless solutions in a stipulated time. To keep up with the present day changing environment, we keep ourselves updated with current trends to render up-to-date solutions.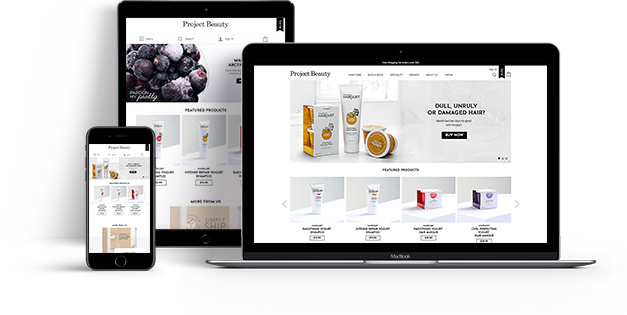 Fulfilling Every Business Need With Custom
PrestaShop Web Development
Design Appealing Storefronts

Design Appealing Storefronts

By utilizing the flexible functionality of PrestaShop and adding our skills, we build astounding web storefronts that display your products effectively.

Cutting-Edge Security

Cutting-Edge Security

To make sure that our clients get fully-secured and robust solutions, we utilize core security features of the platform like SSL, HTTPS, data encryption, etc.

Mobile-Friendly Website

Mobile-Friendly Website

A mobile-friendly interface has become a key factor in the success of an online store. With our PrestaShop web development service, you get a fully-interactive website which is accessible on mobile devices.

Seamless Product Navigation

Seamless Product Navigation

By adding an extra pinch to the web pages, we make them more interactive and user-friendly which enable users to move from one page to another seamlessly.

Scalable Solutions

Scalable Solutions

We build websites that can be easily scaled up as per the growing needs of your business. Our team follows futuristic approach for each assigned project.

Integration Of Payment Gateway

Integration Of Payment Gateway

We build websites integrated with secure and efficient payment gateways. This makes customers' purchasing easier and safer.

Captivating Animation & Bright Colors

Captivating Animation & Bright Colors

Motion animation and vivid colors attract customers and it's widely used by websites, we utilize these features to the optimal and give you a pleasing website for your purpose.

Hamburger Menus & Voice Search

Hamburger Menus & Voice Search

These features are some of the latest trends in web development that enhance user-experience. Having knowledge of such modern techniques, we deliver advanced solutions to our clients.

PrestaShop Version Upgrade

PrestaShop Version Upgrade

Our PrestaShop team ensures that the content is unique, relevant and informative through frequent maintenance and upgradation of website to manage the website traffic effectively.
how we are the best for prestashop web development?
Being a reputed PrestaShop web development company, we want to ensure that our developed Prestashop e-commerce solutions will surely increase your online presence and boost your business sales by engaging more and more online customers.
User Friendly Interface

By using PrestaShop features such as SEO, site management, catalogue management, shipping, promotional tools, etc, we create user friendly store.

SSL Security

With SSL security, we provide encrypted link between server and customer and ensure that all the data transmitted between the server and the browser remains private.

Real Time Analytics

We use real time analytics tool that provides up-to-the-minute information about an enterprise's customers and make them aware to take the better decision.

Unified Notifications

We use marketing tools to increase the ROI across different channels and to stay connected with your customers by unified notifications.

Easy Checkout Process

For improving conversion rate, we provide easy checkout process for PrestaShop web development including advanced features and completely new styling.

Multi Language Supported

By using multi-language supported features of Prestashop, we build your website that surely meets the customer requirement of different domain.
our exquisite prestashop development services
We are a full service PrestaShop development company. We use a collective approach to make websites look better and provide easy way to communicate with customers. Our services are
Custom PrestaShop Web Development
PSD to PrestaShop development
PrestaShop Website Development
PrestaShop Theme & Plugin Development
PrestaShop Module Development
PrestaShop Development Services
Shipping Module Integration
PrestaShop Version Upgrade
PrestaShop Migration Service
Payment Module Development
Third-party API Integration
Social Networking Site Integration
explore more of our services
As a leading PrestaShop web development company, we create every website with utter care and dedication.
We offer quality assured solutions.
We build flawless websites by using state-of-the-art techniques and methods.
Having worked on different projects for years, we have gained lots of experience.
Our talented developers put their complete efforts in building out-of-the-box websites.
With our round-the-clock support service, our clients get quick assistance for any technical problem.
We have in-depth knowledge and full experience in PHP, MySQL, HTML, jQuery, and other technologies.
We have in-depth knowledge and full experience in PHP, MySQL, HTML, jQuery, and other technologies.
why our prestashop website development service is matchless?
CSSChopper is counted as one of the leading PrestaShop development company due to its quality and rapid solutions. Our devoted web development professionals never back down on their commitment to deliver projects before the deadline and dedicatedly achieve their goal. You can hire our commendable service and see the real difference. To get a full-fledged online store for your business, hire dedicated PrestaShop developer today.
reasons that set us apart from others
We make your dream come true through custom development.
Our developers can handle different databases.
Create dynamic pages with compelling call-to-actions.
We work on PrestaShop theme development.
Immediate response for client issues.
You get a unique and feature rich website with our service.
We are proficient at creating PrestaShop marketplaces with best design approach.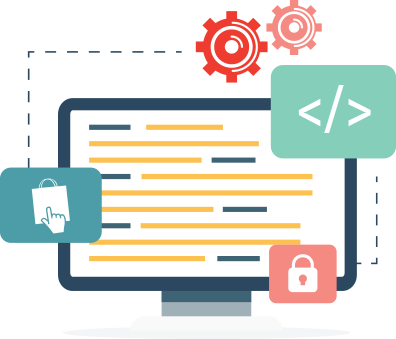 Frequently Asked Questions
These are a few general questions about Prestashop web development services.
What is PrestaShop?icon

PrestaShop is an open-source and freemium eCommerce platform. It is written in PHP and MySQL is supported for databases.

Why Choose PrestaShop Development for Your Business? icon

PrestaShop is a prominent eCommerce platform used to build amazing online stores. It allows creating top-notch websites to maximize sales by selling products or services online.

How can PrestaShop Marketplace Module Improve your Business Chances? icon

PrestaShop marketplace module can bring several benefits for businesses including the elimination of problems in maintaining inventory, opportunity to sell products easily, timely updates and alerts about the activities on the marketplace, wonderful services at competitive prices, and more.

What Can We Do for You in Terms of PrestaShop Development?icon

Our PrestaShop development services include important eCommerce web development features such as module development & integration, theme customization, secure payment gateway integration, responsive application development, and more.
Brings Clients a Fortune with Real Results
With our persistent efforts and diligent work, we have been successful in pleasing more than 10000 clients. We have reached several milestones and obtained a lot of appreciation from our valuable clients. We are a proud web development company. We've served many world's brands with innovative solutions.
icon coca cola
icon necco
icon stoli
icon hp
icon duracell
icon dlink
Factors That Make us an Ideal Partner!
iso icon
magento certified icon
shopify partners icon
nasscom icon
silicon india icon
mailchimp icon
Let's Discuss Your Project