Custom MERN Stack Development
MERN stack is a popular technology framework to create diverse web applications. By using MERN, developers can build high-grade web applications within a short time. It has become very popular and is being used by businesses of all shapes and sizes. MERN is composed of four technologies as follows:
MongoDB: It is an open-source and free NoSQL database program that offers a flexible and scalable base for web applications.
Express.js: It is a JavaScript that is used for creating dynamic web solutions with excellent features.
ReactJS: It provides the flexibility to update components for different states in application when data changes.
NodeJS: It is a cross-platform and open-source web framework that developers use to create web applications.
Our developers have full-scale expertise and sufficient experience in MERN development that enable them to deliver unmatched quality services to clients.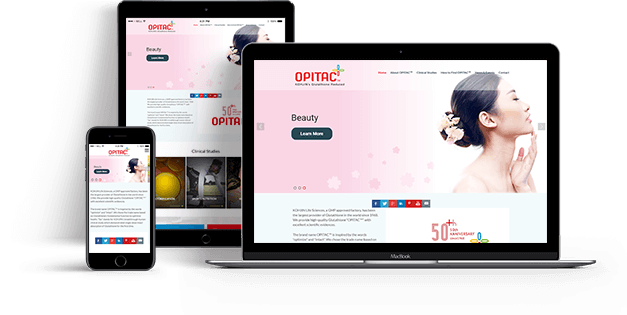 We Offer Full-stack MERN Development Services
Customized Design

Custom MERN App Development

Our MERN developers employ their expertise to cutting-edge, dynamic, and interactive custom web solutions that meet your business requirements. They ensure to build a highly competitive solution that gives your business an edge over competitors.

Enterprise Application Development

Our developers can handle all complexities in developing an advanced enterprise-grade web application and build superior web applications to help businesses manage their heavy workloads. We have a track record of creating diverse web applications.

eCommerce Web Development

As a prominent MERN stack development company, CSSChopper provides the best ecommerce web app development service. We cater to your needs by developing intuitive, secure, and responsive dashboards for ecommerce web applications.

Web Application Development

We leverage the potential of the MERN technology stack to craft dynamic, scalable, and high-performance web applications that are well-suited to your business requirements. Our developers use the best development approach to build custom web applications.

MERN CMS Development

Our developers make the best use of the technologies to create efficient, feature-rich, and robust CMSs (Content Management Systems) that will run smoothly with your enterprise set up. We integrate top-notch security features to build secure solutions.

Migration & Porting

Our developers can help you migrate or port your legacy business applications to MERN technology stack. They take all the precautions and measures to ensure smooth migration of the application without affecting your data. Our developers can do it effectively.
6 Advantages Of Our MERN Stack Development Service
CSSChopper has a team of professional and skilled MEARN developers who have extensive experience in the domain.
Secure

We integrate high-grade features to ensure the security of your web application. Our developers fill all the gaps and build secure web apps.

Scalable

You will get a highly flexible web solution that fulfills your business requirements. You can scale up your website when your business grows.

Superior UI/UX

Our MERN developers work on both front-end and back-end to build a pleasing web solution. They create an attractive UI/UX.

High-performance

We create high-performance web applications for your business that offer the best user experience. We ensure the fast speed of your web app.

Responsive

Our developers create mobile-friendly websites or web applications that will appear seamlessly on every device be it a mobile or desktop.

Confidentiality

Respecting your confidentiality is in our DNA. We take all the measures to ensure that the confidentiality of your project remains instinct.
Leveraging The Potential Of MERN Stack To Build Competent Solutions
We are a full-stack MERN development company and provide end-to-end web application development services by leveraging the power of MERN stack.
Performance Support
Migration Service
Deployment Support
Consultation
Maintenance Service
Development
What Factors Differentiate Our Services?
Our developers have an in-depth understanding of MERN stack and they deliver high-quality solutions.
We follow an agile development approach that empowers us to build solutions fastly and deliver projects on time.
We respect the confidentiality of our clients and ensure better measures for it. We can also sign NDA if required.
You will have 24*7 access to our support services so that you can easily resolve queries whenever need be.
Our developers are fully aware of the latest versions of MERN technologies i.e. MongoDB, Express.js, ReactJS, and NodeJS.
Our developers can meet your deadline as we follow an efficient development approach.
We have expertise in MERN development because we are in the industry for more than a decade.
Launching a product on time is important and we ensure that the time-to-market is reduced.
Choose CSSChopper to develop Unrivaled Solutions For Your Business
MERN is a powerful stack of technologies based on JavaScript programming language. Our developers are proficient in each of these technologies and know the best techniques to build robust web applications. MERN is a great technology framework to craft innovative and attractive web applications. With our expertise in this moderna and powerful technology framework, we can build a wide range of web applications irrespective of the complexity and scale of the solution.
Why Is CSSChopper The Best MERN Development Company?
We offer unmatched quality services that are available at the most competent prices.
Our developers perform rigorous QA testing to deliver flawless and quality products.
Transparency is key to our services and we make sure that our processes are secure and transparent.
We employ the best communication channels to provide efficient means of communication.
Our developers use effective approaches and ensure on-time delivery of every project.
We cater to your requirements and provide out-of-the-box solutions tailored to your needs.
We offer a wide spectrum of services suited for different business needs and have a proven track record of best solutions.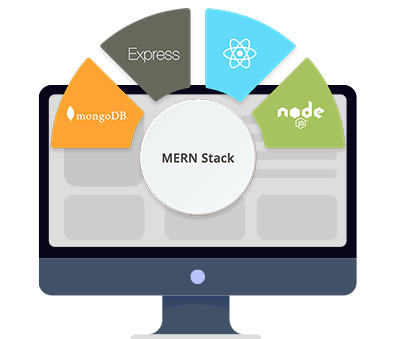 200+MERN Stack Projects Completed
Responsive or mobile-friendly, retina-ready or with interactive features
Explore all work
Frequently Asked Questions
Read the following FAQs to get answers to your questions.
What is MERN stack? icon

MERN includes four technologies i.e. MongoDB, Express.js, React, and NodeJS and it is a stack of these technologies.

Why is MERN stack development considered good for web applications?icon

It is considered to be good for developing web applications because it enables developers to use a single language for both the front-end and back-end development coding.

How does MERN Stack benefit in web application development?icon

MERN is a stack of MongoDB, Express JS, React JS, and Node JS technologies. It eliminates unnecessary workflow as well as provides a complete web development solution. You can use it for web application development.

Can you list out some key benefits of your MERN Stack development service?icon

Here are the benefits that you get with our services:

Best MERN developers
Innovative solutions
Information is kept confidential
Never fail to deliver projects on time
Well versed developers with expertise in MERN technology
We offer precise solutions
Brings Clients a Fortune with Real Results
With our persistent efforts and diligent work, we have been successful in pleasing more than 10000 clients. We have reached several milestones and obtained a lot of appreciation from our valuable clients. We are a proud web development company. We've served many world's brands with innovative solutions.
icon coca cola
icon necco
icon stoli
icon hp
icon duracell
icon dlink
Factors That Make us an Ideal Partner!
iso icon
magento certified icon
shopify partners icon
nasscom icon
silicon india icon
mailchimp icon
Let's Discuss Your Project