Custom MEAN development service
Web applications have become very popular and they are quite useful for businesses. Different technologies are available for developing web applications and MEAN is a stack of technologies that is popular for creating web applications these days. MEAN is an open-source JavaScript-based web technology stack that is widely used for developing varied web applications.
Our MEAN stack developers take advantage of this technology stack to accomplish innovative full-stack projects for different business needs. MEAN stack simplifies the web application development process and allows the creation of interactive web applications within your budget.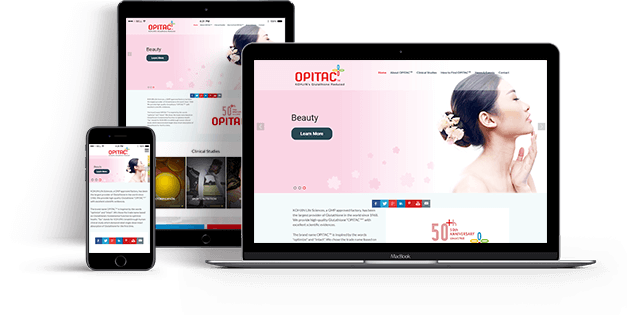 We Offer Wide Range Of MEAN Development Services To Our Clients
Customized Design

MEAN Stack Web Development

CSSChopper offers the MEAN stack web development service to cater to your web development needs using the MEAN technology stack. Our developers use their skills and experience to provide out-of-the-box web solutions for your business.

Custom MEAN Stack Development

We offer custom MEAN stack development services to provide tailored web solutions to our clients as per their requirements. Our apt MEAN stack developers can fulfill all your needs by developing and delivering competent custom web solutions to you.

Mean Stack CMS Development

Our MEAN stack developers are adept at working on MEAN stack and develop a myriad of solutions along with CMS development. You can rely on CSSChopper for the best custom CMS development service according to your needs and requirements.

MEAN Stack API Development

You can also choose CSSChopper for creating custom APIs using the MEAN technology stack. Our developers can create a RESTful API server that will offer an interface for querying and persisting databases in MongoDB. We offer excellent solutions to clients.

Enterprise MEAN Stack Development

Our MEAN developers have extensive knowledge of JavaScript and they have an in-depth understanding of the MEAN technology stack. They can develop high-grade enterprise web applications for clients by using the MEAN stack technology effectively.

MEAN Stack Migration Service

CSSChopper offers reliable migration/porting service by smoothly migrating or porting your legacy business application to MEAN stack technology. We perform the migration process smoothly while taking all the precautions to ensure complete data safety.
6 Benefits Of Our MEAN Stack Development Services
Our brilliant MEAN stack developers build innovative solutions and provide unmatched services to our clients.
Scalable Solutions

We build flexible web applications that meet your business requirements. You can easily scale up your services when you see growth in business.

Versatile Solutions

Our developers know all trends in web development and they will create a versatile web solution that will fulfill all your business requirements easily.

High-performance

We use MEAN technology effectively to build flexible, secure, and high-performance web applications with an attractive and pleasing user experience.

Cloud Integration

If you need a cloud integration service for your MEAN stack solutions, you can rely on CSSChopper. We make cloud integration a breeze.

Full-stack development

Our MEAN stack developers provide complete front-end and back-end services. We cater to your front-end & back-end needs with our expertise.

Confidentiality

We care about the confidentiality of our clients' projects and take all necessary measures. We can sign non-disclosure agreements with clients.
We Leverage The Power Of MEAN Stack To Develop Outstanding Solutions
As a full-service MEAN stack development company, we provide competent services to develop best-in-class solutions. Our services are:
Development Support
Help In Consultation
Migration Support
Maintenance Support
Performance Support
Help In Deployment
What Are Our Differentiating Factors?
We leverage the MEAN stack efficiently and effectively to provide the best services.
Our communication skills are outstanding and we use better communication channels.
We are available 24*7 to help and provide immediate support to resolve your queries.
Our developers can meet the given deadlines from our clients.
We are trusted for delivering quality-assured solutions to clients.
Our developers work with an agile development process and create solutions on time.
With more than a decade in the industry, we have expertise in the domain.
Our MEAN developers are conversant with the latest versions of Angular, MongoDB, Express.js, and NodeJS.
Choose Us To Build A Powerful Web Application Today
MEAN stack that comprises MongoDB, Express.js, AngularJS, and NodeJS technologies is a powerful technology framework to build web applications. It is a popular and flexible framework that is widely used by businesses to develop full-scale web applications. As a renowned MEAN stack web development company, we take care of all your requirements and provide you with tailored solutions as per your needs.
What Makes CSSChopper The Right Choice For You?
Our developers can create multitasking and customizable web applications for clients.
We have a team of certified developers who have extensive experience and expertise.
We have an impressive track record and have delivered lots of successful projects.
We offer reliable support, maintenance, and application enhancement.
Flexible engagement models for hiring developers on a full-time, part-time, or hourly basis.
We have catered to a diverse clientele from different industry domains around the world.
Competitive pricing and provide high-quality services with effective testing and deployment facilities.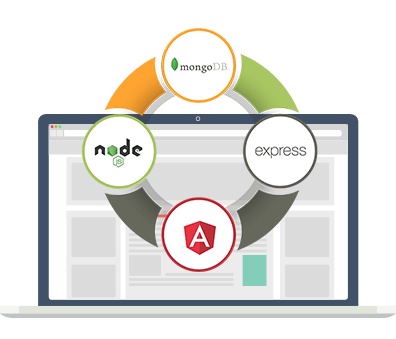 200+MEAN Stack Projects Completed
Responsive or mobile-friendly, retina-ready or with interactive features
Explore all work
Frequently Asked Questions
Here are some FAQs related to the MEAN development service
Do you allow clients to see websites when it's in progress?icon

Of course! We do encourage this. We would like to inform you that we create your web app on our server. We provide a username and password to you for this that you can use to log in to the server and see the progress of your project.

How LAMP stack is different from the MEAN stack?icon

LAMP stack is composed of technologies: Linux, Apache, MySQL, and PHP. LAMP is for server-side coding.
MEAN stack is composed of MongoDB, ExpressJS, AngularJS, and NodeJS technologies. You can use MEAN for database, front-end & back-end coding.

How much time do you take to create a web application?icon

The time of developing a web application depends on several factors and most importantly your project requirements. The complexity of the project and the number of revisions you need are also crucial for the determination of the project timeline.

Will you assign a dedicated project manager? icon

Yes, you will have a dedicated project manager for full time. Our project manager keeps you updated about the progress of your project on a regular basis.
Brings Clients a Fortune with Real Results
With our persistent efforts and diligent work, we have been successful in pleasing more than 10000 clients. We have reached several milestones and obtained a lot of appreciation from our valuable clients. We are a proud web development company. We've served many world's brands with innovative solutions.
icon coca cola
icon necco
icon stoli
icon hp
icon duracell
icon dlink
Factors That Make us an Ideal Partner!
iso icon
magento certified icon
shopify partners icon
nasscom icon
silicon india icon
mailchimp icon
Let's Discuss Your Project