Custom ExpressionEngine Web Development
We aim to deliver innovative ExpressionEngine solutions beyond client expectations while adhering to budgets. Our dedicated web professionals provide exceptional services embracing the latest technologies & with the most upbeat trends. We understand your unique requirements & customize ExpressionEngine accordingly to achieve all your business goals. With this framework, we bring power, flexibility, security, and portability across all the platforms.
We developed number of different strategies and techniques to offer you rock solid solution to build ExpressionEngine websites efficiently. We work with clients all over the world to create meaningful & thoughtful products.
Build Your Ideal Website With the Power of ExpressionEngine Development
Custom Website Development

Custom Website Development

If you want to add unique custom features to your business website, then we are the best place to do it with creativity & innovation.

Add-On Plugin Development

Add-On Plugin Development

We create bespoke add-on plugins to manage the specific content to your business website so that it can be more attractive and appealing.

MVC

Multi-Site Development

Our expert developers find the best way to leverage a single ExpressionEngine installation over different internet properties with the most sophisticated plugins, extensions, & modules.

Design Flexibility

Design Flexibility

We extensively work on templates and theme designs to produce fully custom solutions. Our appropriate image selection with better resolutions & display bring seamless functionality.

Advanced Caching

Advanced Caching

Our developers use inbuilt caching of ExpressionEngine that speeds up the rendering of tags and results in fast loading website without any inconvenience.

Third-Party Tools Integration

Third-Party Tools Integration

To increase the capability of your business website, we link third-party systems or tools with ExpressionEngine such as customer services, external marketing, etc.

E-Commerce Integration

eCommerce Integration

Make your eCommerce store fully functional and add various features to it by integrating it with ExpressionEngine framework with the help of our experts.

Exceptionally Secure

Exceptionally Secure

ExpressionEngine is highly secure system and our experienced developers take care of all the security standards & methodologies to protect your site from cyber attacks.

Improved Website Performance

Improved Website Performance

We utilize additional plugins and modules to enhance the capabilities of your website that better convey your message and result in superior user experience.
Our ExpressionEngine Developers Deliver a Successful Website
Start succeeding with your website that better reflects your mission, better conveys your message, boosts your visibility in search engines with our full ExpressionEngine development cycle:
Control SEO

Implementation of the latest SEO techniques to execute robust plans that ensure good search engine results.

Flexibly Publish

With responsive ExpressionEngine interface, we enjoy the flexibility of publishing content from multiple devices & places.

Powerful Management

Our programmers are able to handle the management capabilities of this framework and manage content & data efficiently.

Different Language Integration

We provide multilingual support which gives your website a global presence by efficiently using ExpressionEngine features.

True Content Management

Our experts create custom fields, custom channels, create & control members and configure the content according to your needs.

Maintenance & Support

We provide hands on support & maintenance for fixes, updates, & enhancements for your ExpressionEngine sites.
We Provide Following ExpressionEngine Development services
We offer varied ExpressionEngine services right as per your specific project requirements:
Website designing and development
Installation and configuration
Third party integration and add-ons
Customization and updates
Custom plugins development
Support and maintenance services
Optimization of ExpressionEngine website
eCommerce Website Development in EE
EE upgradation Service
Expression engine conversion Optimization
Brand integration with Expression engine
Website Evaluation and Audits
why we are the best place for endless possibilities with ExpressionEngine
Utilization of advance technologies & tools to build impressive websites.
Avail 24/7 ready technical support for all project related queries.
Rapid turnaround for projects even with tight deadlines.
Get perfect performance optimization and acceleration.
Team of 200+ skilled programmers.
Final project delivery with 100% contentment.
Complete project assistance with various communication channels.
User friendly, flexible and powerful content management system for your website.
Get a Secure ExpressionEngine eCommerce Website Today
CSSChopper is a leading one-stop custom website development company with experienced technical experts. Our wide array of services encompasses a broad spectrum of needs of enterprises in the tech world. The highly-skilled & experienced team of software professionals at CSSChopper creates robust software solutions for various businesses. An extensive successful work experience with top companies confirms our rich level of professionalism. We are full-service result-oriented ExpressionEngine design and development company.
comprehensive reasons for our successful results
Best features and functionalities to manage websites.
Top level of security standards along with multi phase testing.
Assured quality product with clean coding standards.
Affordable solutions with minimal development time.
Robust content management system with integration of different databases.
Best tools and technologies to develop a business website.
Complete digital marketing solutions for better search rankings.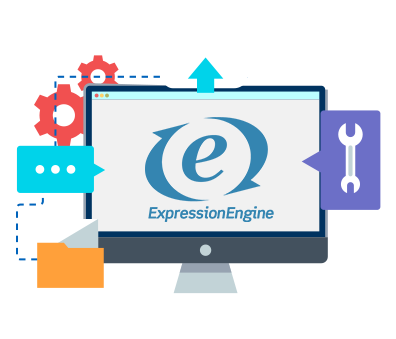 Brings Clients a Fortune with Real Results
With our persistent efforts and diligent work, we have been successful in pleasing more than 10000 clients. We have reached several milestones and obtained a lot of appreciation from our valuable clients. We are a proud web development company. We've served many world's brands with innovative solutions.
icon coca cola
icon necco
icon stoli
icon hp
icon duracell
icon dlink
Factors That Make us an Ideal Partner!
iso icon
magento certified icon
shopify partners icon
nasscom icon
silicon india icon
mailchimp icon
Let's Discuss Your Project